Rohan A. Freeman, PE, LS
Founder & President
Rohan A. Freeman, PE, LS is Founder and President of Freeman Companies, LLC, an award-winning, multi-disciplinary site development, engineering design, and construction services enterprise. Mr. Freeman, an accomplished mountaineer, founded the company in 2009 shortly after summiting Mount Everest with a promise to clients to "Elevate Your Expectations". This promise and Mr. Freeman's career-long inquiry of economic development and urban design have led to the firm's involvement in several large-scale, transformative public projects. Mr. Freeman, who grew up in Jamaica, is the first African American to climb the Seven Summits. Mr. Freeman is a popular motivational speaker, and member of the American Society of Civil Engineers, U.S. Green Building Council, Construction Institute, Greater New England Minority Supplier Diversity Council and board member of several regional children's charities including Camp Courant and the Boys and Girls Clubs of Hartford. In 2014 he established the University of Connecticut School of Engineering "Freeman Companies BRIDGE Endowed Engineering Scholarship" to support minority students with an interest in civil engineering who have overcome obstacles such as socioeconomic or educational disadvantage. He is included among a select group of alumni to be nominated to the UCONN School of Engineering's Academy of Distinguished Engineers.


Nathan L. Whetten, PE, D.GE, CG
Vice President of Geotechnical Services & Manager of Operations
Nathan Whetten joined Freeman Companies to lead their expanding Geotechnical Division and manage the firm's Environmental Sciences division. Mr. Whetten has more than 30 years of experience working on a wide variety of geotechnical engineering projects. His experience includes geotechnical and bedrock geological evaluations for bridge and highway projects, earth and rock slopes, parking structures, dams, buildings, and water/wastewater treatment facilities and utility pipelines. His project responsibilities include project management, development and oversight of subsurface exploration programs, evaluation of geotechnical design criteria, report preparation, and construction observation. Prior to joining Freeman Companies, Nate held the position of Senior Associate at GEI Consultants, a worldwide science and engineering firm. Mr. Whetten holds several degrees from Cornell University including B.A. in Geology, B.S. in Civil Engineering and M.E. in Geotechnical Engineering. He has been the senior geotechnical engineer and project manager on several dozen large scale civil and commercial construction projects since the 1980s. Nate is considered a leading geotechnical authority by peers and has published over 15 professionally acclaimed articles, white papers and case studies for multiple Science and Engineering trade publications. He has also won numerous awards for completed projects including the coveted Harl Aldrich Excellence Award.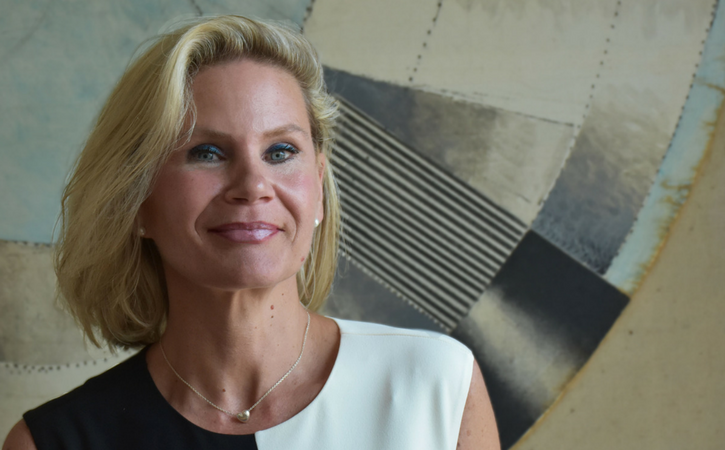 Leslie Cannon Fredette
Vice President of Marketing & Business Development
Leslie Cannon Fredette is Freeman Companies' Vice President of Marketing and Business Development. She brings over 25 years of marketing experience in engineering, architecture and related fields, and has substantial knowledge of strategic planning and client relations. Leslie previously served as Director of Marketing for the S/L/A/M Collaborative in Glastonbury, among other prominent firms including JCJ Architecture, Desman, Inc. and Hardy Holzman Pfeiffer Associates in New York City. Leslie holds a B.A. in Art History and Philosophy from Smith College. She is an active member of SMPS Connecticut, the Construction Institute, and formerly served as an elected municipal planning official in Massachusetts.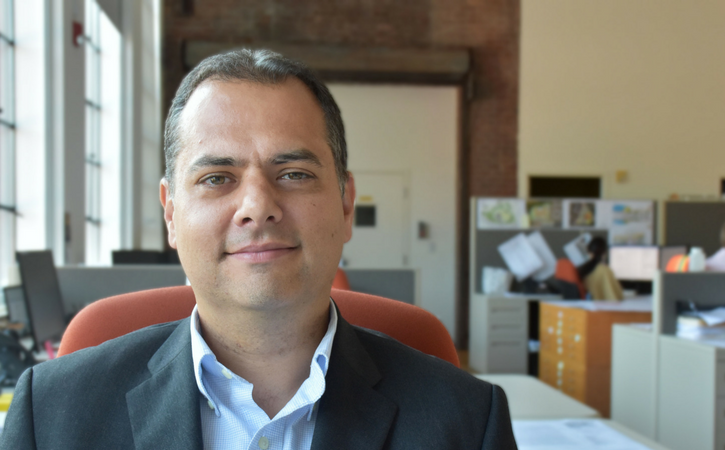 Paul A. Rodrigues, PE
Director of Operations
Paul Rodrigues is a highly skilled and popular Project Manager with civil engineering experience in jurisdictions throughout New England. Mr. Rodrigues' experience includes hydraulic analyses for site development studies, roadway and parking lot storm drainage networks, the analysis and design of retention basins for stormwater management, and compliance to ADA codes for accessibility. Throughout his career, Paul has gained a worthy reputation as a reliable and responsible problem-solver for owners and peer collaborators alike. Paul's work as a Project Manager at Freeman Companies focuses largely on public projects, including several public school and university buildings, campuses and athletic fields/facilities. Early in Paul's professional career, he was employed as an engineer with the Highway Division of the Connecticut Department of Transportation. Prior to joining Freeman Companies, LLC he was a Project Engineer at Purcell Associates (currently Alfred Benesch & Company). In January of 2014, he was named Freeman Companies' Manager of Civil Engineering. He was promoted to Director of Operations for Freeman Companies in 2019.

Dennis M. Quinit, PE
Manager of Structural Engineering and Construction
Dennis M. Quinit, PE, has over 25 years of extensive experience in project management and structural engineering involving a variety of public infrastructures from single to multi-span concrete and steel roadway bridges, retaining walls, prestressed and post-tensioned concrete structures, as well as utility and pedestrian bridges. He is experienced in performing structural analysis, structure type studies and project due diligence, design and detailing, condition assessment and bridge inspection, bridge evaluation and load rating, development of contract plans, specifications and estimates, construction support services and construction engineering. His responsibilities have include project management and coordination, preparation of work scopes and fee proposals, preparation of project deliverables, client interaction and client relations, business development and assistance with project pursuits.

Heidi Hajna, PLA, ASLA
Manager of Landscape Architecture
Ms. Hajna is an award-winning Professional Landscape Architect and active member of the American Society of Landscape Architects. She joined Freeman Companies to lead the firm's planning and landscape architecture division. Ms. Hajna offers 30 years of professional experience in Connecticut and has been associated with the Kasper Group of Bridgeport; Richter, Cegan & Webb of Avon; The S/L/A/M Collaborative of Glastonbury; and, most recently, was a Project Manager and Senior Landscape Architect at TPA Design Group of New Haven. Heidi's experience involves large scale master planning for public improvements, small private site development plans, economic development, streetscape/public spaces, education, historic properties, parks/recreation/trails, public housing and private residential. Her Project Management responsibilities have involved leading teams of design professionals to meet project deadlines by effectively delegating and prioritizing project workload from initial analysis and design through construction; and maintaining daily client contact, coordination of consultants, interfacing with various state and local agencies and also presentation of projects at public hearings and stakeholder informational meetings. She is a graduate of the State University of New York's College of Environmental Science and Forestry in Syracuse, New York where she earned a Bachelor of Arts in Landscape Architecture, Magna Cum Laude.

Yuyang Lin, PE, PTOE
Manager of Transportation and Traffic/Safety Engineering
Mr. Lin offers more than 16 years of engineering and inspection experience in municipal and Department of Transportation projects. He has a thorough understanding of the design guidelines and expertise in design procedures, and is proficient in state-of-the-art traffic application and computer aided design software. His work includes traffic signal design, traffic impact studies, highway/roadway design, signing and pavement marking plans, construction inspection, hydraulic, hydrologic and stage construction plans to maintain traffic during construction under jurisdictional requirements. Mr. Lin is a UCONN graduate having earned a Master's of Science in Civil Engineering and he has also earned the designation PTOE (Professional Traffic Operations Engineer) from the Transportation Professional Certification Board Inc. He is a member of the Institute of Traffic Engineers (ITE).

Robert Bielert, LS
Manager of Land Surveying
Mr. Bielert has over 30 years of professional experience in fast-paced surveying groups and will serve as our new Manager of Land Surveying. His professional experience includes preparing proposals, establishing legal property boundaries, computing geodetic measurements, interpreting survey data, conduction ground surveys and more. He has a thorough understanding of conventional and GPS methods, data collection, steel stakeout, Civil3D, LDD, LGO/TGO and differential, trigonometric and digital leveling. Mr. Bielert is well acquainted with the preparation of all data, charts, plots, maps, records and documents related to surveys. Before joining Freeman Companies, he has served as the Deputy Director of Survey for AECOM, as Crew Chief for Stantec and Fuss & O'Neill, and as a Land Surveyor for VHB and MacFarland-Johnson. Mr. Bielert has performed On Call Surveying Services for the CTDOT/Amtrak Hartford Line, worked on the Environs Science Building at Yale University and the Digital Center, Antenna Array and Building 5 at ESPN, and worked on the Greater Springfield Reliability Project. He has already been an important asset to our Heritage Housing Parking Lot and Sidewalk Improvements project and our Charter Oak Bridge Reconstruction of Exit 29 work.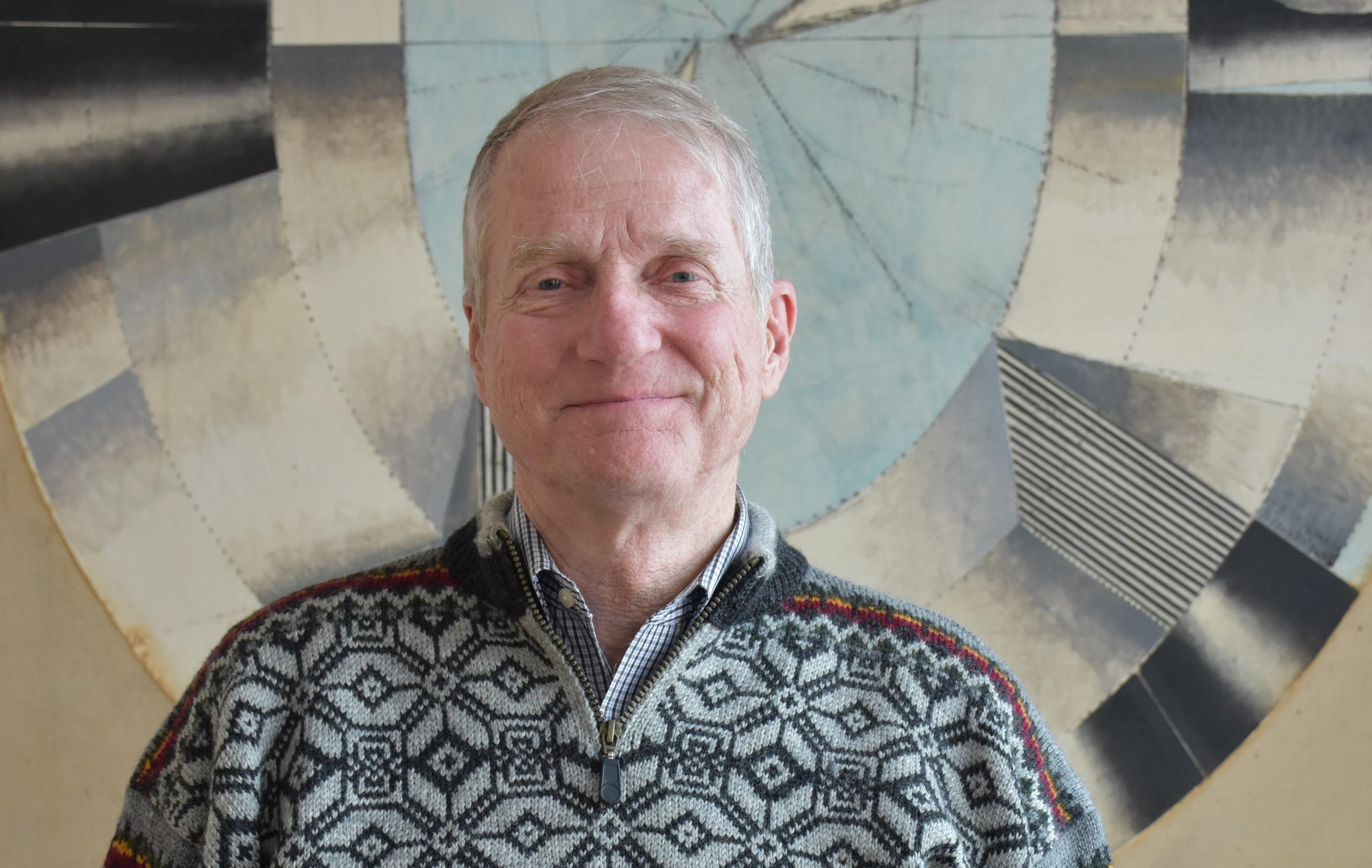 Richard P. Standish, PG, LEP, LSP
Manager of Environmental Sciences
Mr. Standish is a Professional Geologist, Licensed Site Professional (LSP) in Massachusetts and Licensed Environmental Professional (LEP) in Connecticut with over 38 years of experience in environmental program management of large, complex sites and has extensive experience in remedial investigation/feasibility study programs, hazardous waste site investigations, and compliance auditing. He has been program manager on multi-site and international due diligence investigations. His technical expertise is in program management, probabilistic cost estimations, geological/geophysical studies, and environmental compliance auditing. As an LEP, Mr. Standish has personally closed out over 20 sites under the Connecticut Property Transfer Act and Voluntary Remediation Programs.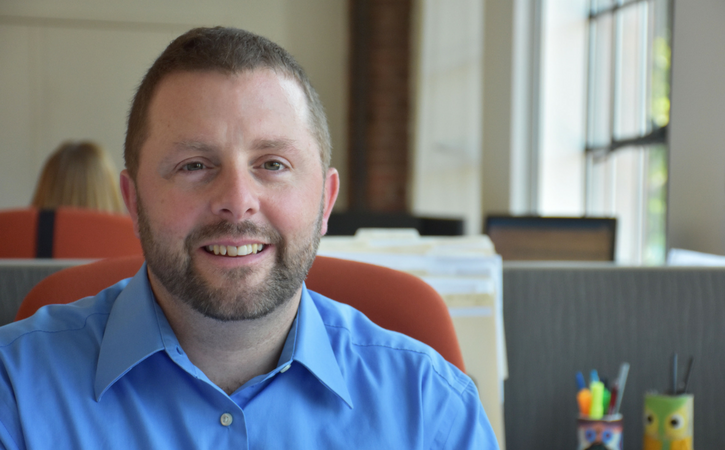 Jeffrey N. LeBeau, Jr., PE
Manager of Civil Engineering
Jeffrey N. LeBeau, Jr. offers 24 years of expertise in engineering and inspection is well versed in residential, commercial and industrial design and permitting. Jeffrey earned his Bachelor of Science degree in Civil Engineering from Worcester Polytechnic Institute and is a licensed Professional Engineer in Connecticut and Massachusetts. His project experience encompasses the transportation, residential, commercial, industrial, environmental and government sectors. He most recently served as a Senior Civil Engineer for GM2 Associates, and has also worked independently as a civil engineering consultant. Mr. LeBeau has extensive experience with field observations and monitoring of construction projects, from small sites to large multiple acre sites that included full-time observation. Construction observation has been a large part of Mr. LeBeau's experience over the years and he has become proficient at handling field changes from both a practical and permitting standpoint. Mr. LeBeau's construction observation experience includes: surveying, photo documentation, preparing daily observation logs, meeting minutes, weekly reports, conducting weekly meetings, shop drawing review, processing payment requisitions and change orders, interpreting the intent of construction plans and specifications as well as preparation of As-Built Plans. Mr. LeBeau also has permitted many projects in Connecticut with local Inland Wetlands Agencies and CT DEEP for wetland and water resource related projects. Mr. LeBeau has experience preparing sediment and erosion control plans in both Massachusetts and Connecticut for a variety of projects utilizing and incorporating the respective state manuals on sedimentation and erosion control.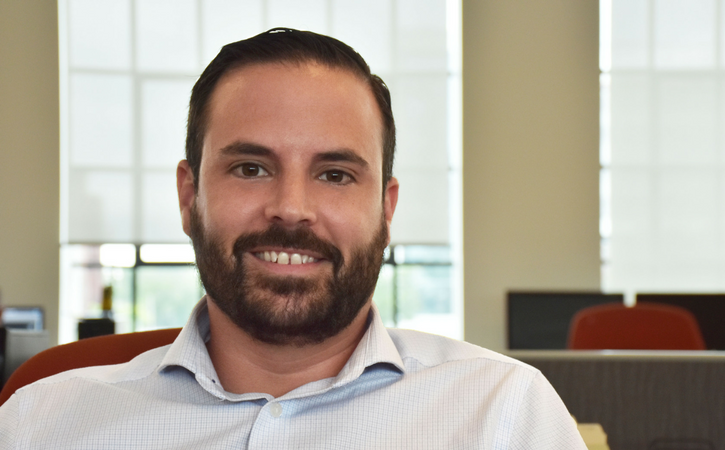 Matthew Chalifour
Manager of HBMI Services
Matthew Chalifour joined Freeman Companies to lead their Hazardous Building Materials division. He has over 10 years of experience working on a wide variety of environmental remediation and hazardous materials abatement projects. Very notably, the depth of his knowledge comes from serving as Hartford Hospital's Industrial Hygienist, as well as having been the main inspector, monitor and designing partner for several large scale hazardous materials abatement projects since 2012. His experience includes asbestos abatement monitoring, inspections and project design, lead abatement monitoring and inspections, mold / fungal sampling and evaluation, radon gas sampling and evaluation, sampling and monitoring of abatement of polychlorinated biphenyls (PCB), mercury, volatile organic compounds (VOC) and sampling for a host of many other hazardous materials. His project responsibilities include project management, development and oversight of hazardous materials inspections and abatement projects, evaluation of design criteria and pertinent report preparation. Mr. Chalifour holds a Bachelors from Keene State College of New Hampshire in Occupational Health and Safety.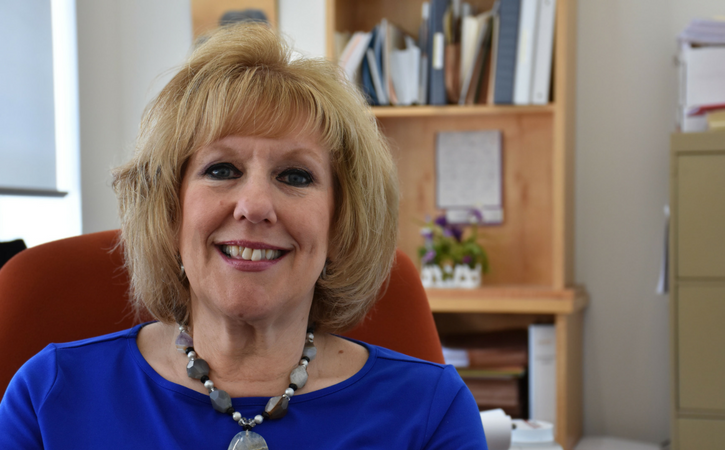 Beverly Gorlach


Accountant & HR Administrator
Beverly Gorlach has worked as an Accountant and HR Administrator for the last 20 years and brings a wealth of knowledge along with her. Her former experience includes Haley & Aldrich and Lenard Engineering, where she streamlined manual systems to electronic systems, implemented internal control systems and procedure to comply with audit requirements, and managed to achieve significant overhead cost reductions by eliminating redundant or outdated processes. Ms. Gorlach is an adept Project Accountant familiar with following and implementing DEEP Billing Standards, FAR's and Sarbanes-Oxley guidelines for the civil engineering and environmental disciplines.